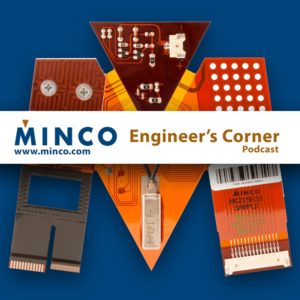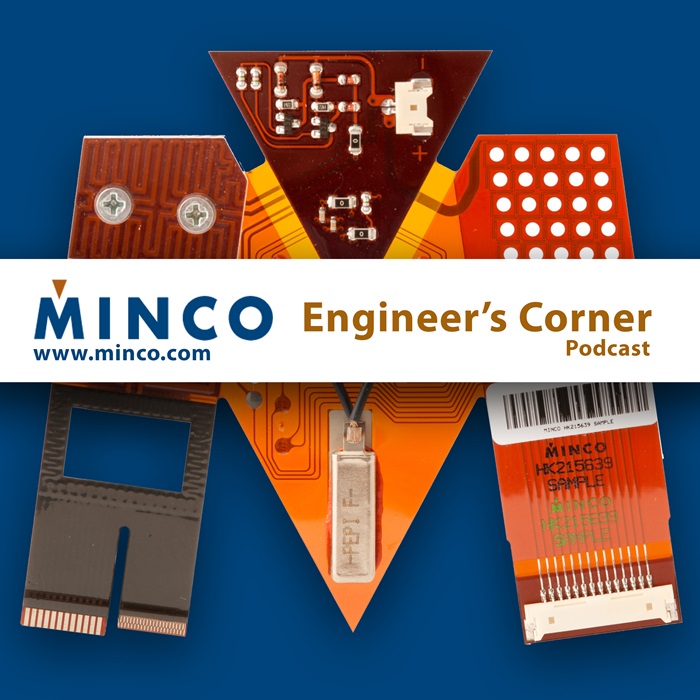 By John Baichtal
Minco has thrived for over sixty years by focusing on a number of key product groups: Heaters, Flex Circuits, and Sensors/Instruments.
In this podcast Minco Product Managers Brian Williams, Chris Clark, Darrell Hyde, and Steve Romslo discuss Minco's strengths and capabilities, not only covering our products but also talking about our history as a manufacturer of custom solutions in applications deemed too critical to fail.
Why choose Minco? They'll tell you!
If you're interested in following up on the information the Product Managers shared? Read more about our product groups, download a design guide, or get in touch with a sales person via our contact page.
Planned topics for the Engineer's Corner podcast include New Flex Product Pitfalls, an update on our temperature probe fittings, and coverage of new equipment in our factory. Subscribe on your favorite podcast aggregator today. To find more information about SmartHeat, refer to our dedicated product page, which includes links to sales literature, a product brief, a white paper, and a lot more.