Flat, laminated stator RTDs deliver accurate temperature measurement between stator windings to prevent motor overheating. Minco stator RTDs meet specification ANSI C50.10-1990, covering general requirements for synchronous motors and generators. Unlike on-off devices, these RTDs provide constant thermal monitoring to deliver temperature warnings in real-time.
Stator sensors cannot be removed after installation, as they are permanently embedded in motor and generator windings. This means sensor quality is highly important to keep machinery operating smoothly. Turn to Minco's highly reliable, best-in-the-industry stators sensors for long-lasting protection against overheating.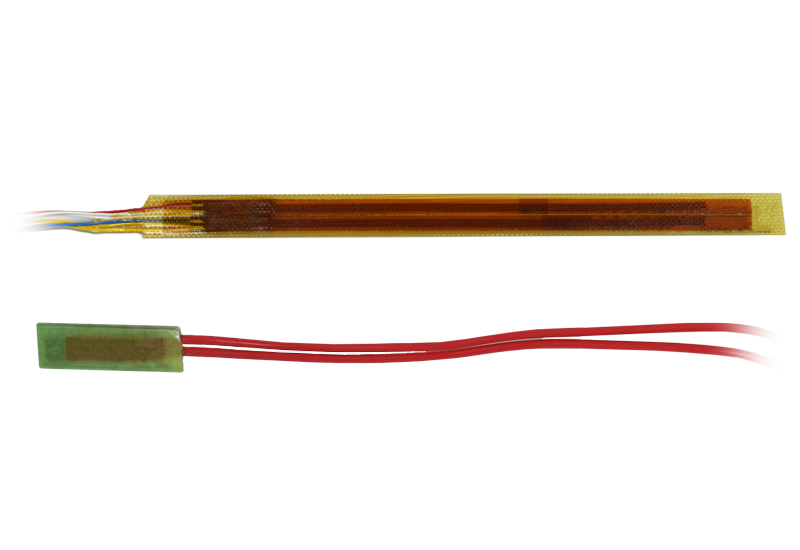 MINCO OFFERS A VARIETY OF Stator sensors:
Need help building the right part?
Get technical information around our sensor offerings — or build a part number according to your specifications through our product guide.
Looking for a customized sensing solution?
Half of the sensors we produce are custom-engineered designs developed for challenging applications. Our Engineers are ready to help.
Interested in a standard part?
We're here to help you find exactly what you need.
ALL TEMPERATURE SENSOR SOLUTIONS