temperature sensor Probe & Probe Assemblies
From rotating machinery and medical equipment to aerospace and nuclear power, Minco's advanced temperature probe sensor technology comes in multiple standard and custom-engineered configurations to meet any combination of requirements including sensing element type, temperature range, thermal response time, vibration resistance and mounting method. Choose from single or dual element RTDs, thermistors and thermocouples, in addition to copper tip-sensitive and all stainless-steel case designs, to find a solution that fits your unique needs.
When a pre-designed assembly of temperature probe, mounting fitting and connection head is required, along with optional thermowells, unions, nipples and transmitters, Minco has a wide variety of assemblies available including assemblies certified for use in hazardous areas.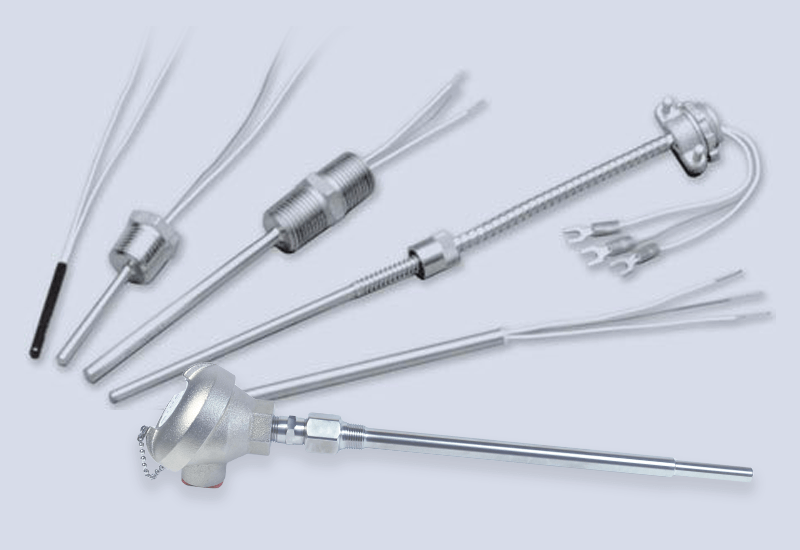 MINCO OFFERS A VARIETY OF PROBE temperature SENSORS:
Need help building the right part?
Get technical information around our sensor offerings — or build a part number according to your specifications through our product guide.
Looking for a customized sensing solution?
Half of the sensors we produce are custom-engineered designs developed for challenging applications. Our Engineers are ready to help.
Interested in a standard part?
We're here to help you find exactly what you need.
ALL TEMPERATURE SENSOR SOLUTIONS