Minco humidity sensors deliver reliable, accurate readings across a variety of applications including HVAC, hospitals, food storage, warehouses, pharmaceutical clean rooms and more. With standard duct, room air and outside air designs as well as intrinsically safe and explosion-proof options, there is a Minco humidity sensor appropriate for many applications. All humidity designs are available with optional temperature sensors to give users two output types from one device.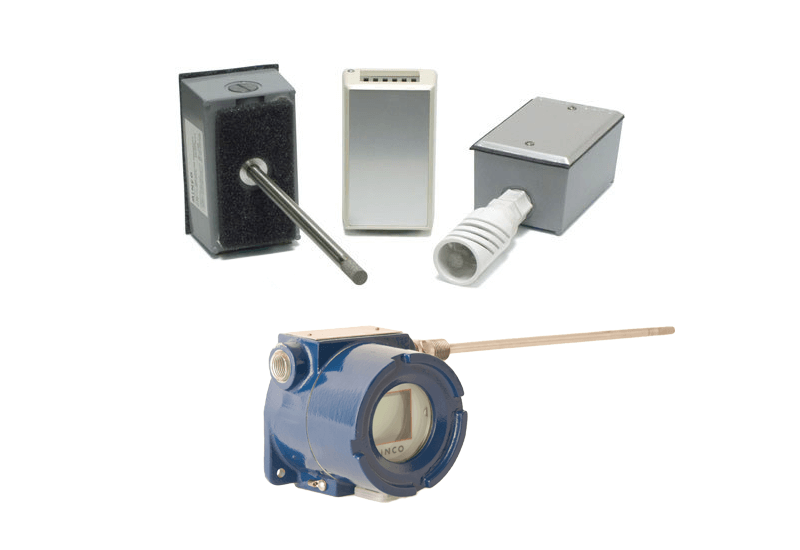 MINCO OFFERS A VARIETY OF humidity sensor assemblies:
Need help building the right part?
Build a part number according to your specifications.
Looking for a customized sensing solution?
Half of the sensors we produce are custom-engineered designs developed for challenging applications. Our Engineers are ready to help.
Interested in a standard part?
We're here to help you find exactly what you need.
ALL TEMPERATURE SENSOR SOLUTIONS