Wire-wound and thin-film ceramic RTD elements deliver accurate, reliable and repeatable temperature measurement over a wide temperature range. Minco ceramic elements provide excellent shock and vibration resistance when assembled into probes or potted directly into heat sinks and housings. Platinum RTDs are the most common ceramic element type with 100Ω and 1000Ω options. Both of these platinum RTDs deliver industry standard measurement capabilities (.00385Ω/Ω/°C TCR). However, other base platinum resistances and TCRs, as well as nickel RTDs, are available.
Click the TECHNICAL INFORMATION button below to learn about various types of sensing elements that Minco incorporates in our sensing products: RTDs, thermocouples, thermistors and digital integrated circuits.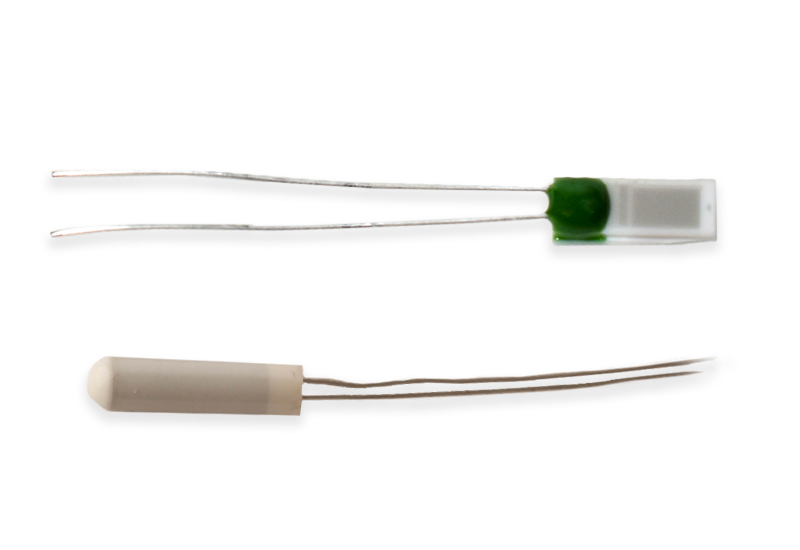 MINCO OFFERS A VARIETY OF Element sensors:
Need help building the right part?
Get technical information around our sensor offerings — or build a part number according to your specifications through our product guide.
Looking for a customized sensing solution?
Half of the sensors we produce are custom-engineered designs developed for challenging applications. Our Engineers are ready to help.
Interested in a standard part?
We're here to help you find exactly what you need.
ALL TEMPERATURE SENSOR SOLUTIONS