Minco has developed a new product that we call a Vapor Envelope® vapor chamber, an evolution thinner and lighter than traditional heat spreaders. This provides a significant performance improvement over a traditional vapor chamber of the same volume.
Thermal management remains one of the critical hurdles for continued advancements in electronic technologies. Mobile devices, fuel cells, gaming consoles, and servers all demand continual improvements in size, weight, and power while still confronting increasing thermal requirements. Heat Pipes and Vapor Chambers have taken the lead in CPU and ASIC cooling but they suffer from weight and size problems. In a market where each generation of device is expected to be smaller and lighter than its predecessor, OEMs are looking for the latest advance in thermal management.
Minco's Vapor Envelope vapor chamber functions in the same way as other heat spreaders, but in a distinctly different form. It possesses a unique combination of size, weight and power capability that we feel will be beneficial for thermal management systems in certain electronic applications. We have completed our evaluations of the fundamental limits of the product and are currently assembling a prototype manufacturing work-cell for our baseline product construction.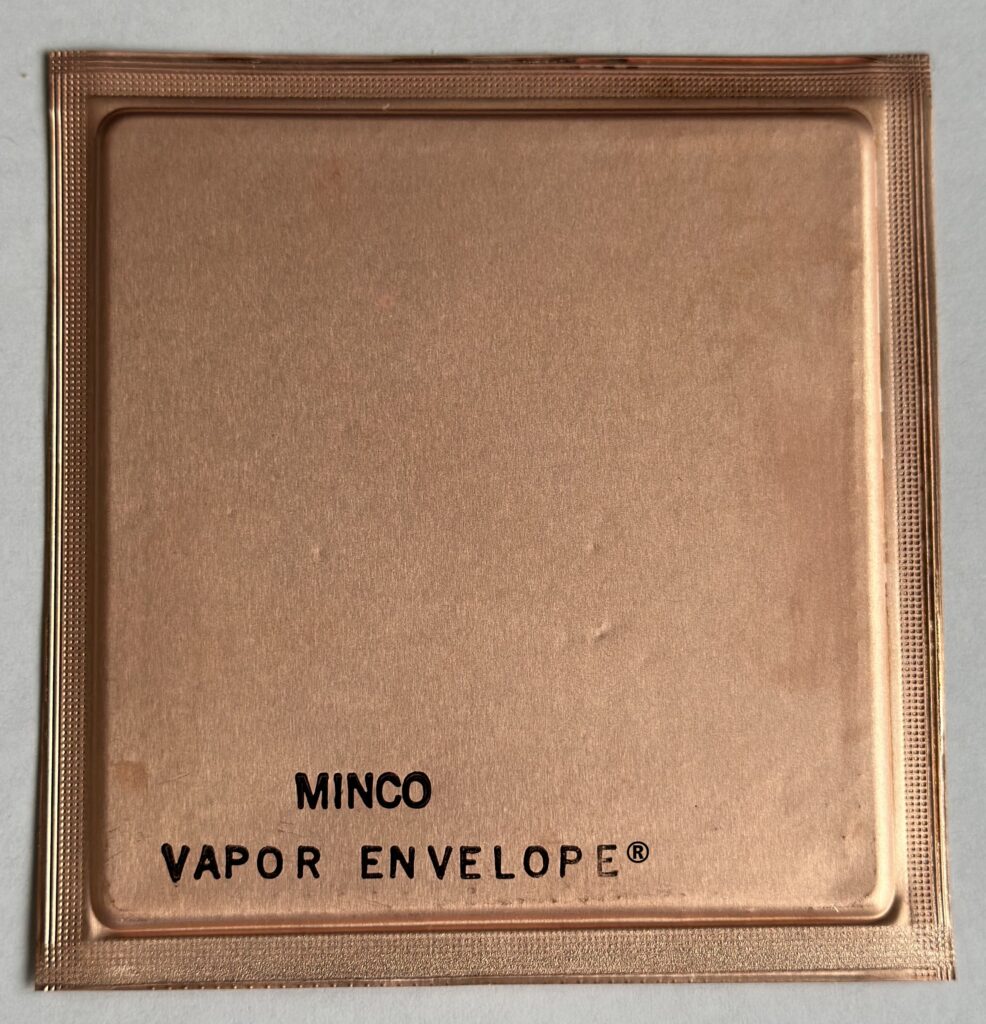 Here are the details for a typical Vapor Envelope vapor chamber:
*Custom dimensions available.
How to Order a Vapor Envelope Vapor Chamber
To purchase a Vapor Envelope vapor chamber from our stock parts, or to discuss customization options, quantity pricing, or other concerns with a Thermal Solutions engineer, fill out the RFQ form and select Vapor Envelope vapor chamber in the Product Interest drop-down menu.