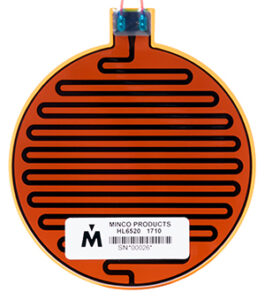 Precision is a big part of temperature control. Engineers need heating systems that can keep critical devices operating at optimal temperatures, from in-flight sensors on planes and spacecraft to respiratory equipment at a patient's bedside. That's what makes inrush a potential problem in highly precise applications.
Inrush currents – the quick power draw when a self-limiting heater is powered on – can be damaging to heaters and equipment. To discover new ways of reducing inrush currents during the power-on sequence, we conducted three experiments with our SmartHeat SLT heaters, utilizing three different strategies to measure how effective each method was at reducing inrush current concerns.
You can read more about our inrush current mitigation experiments by downloading our new whitepaper here:
WHITEPAPER: Controlling Inrush Currents in SmartHeat SLT Heaters
Inrush current draw is especially problematic in applications below -55°C (like aerospace), but it can have an impact almost anywhere industrial heating is used. At up to 20 times higher than steady-state currents, inrush currents can trip circuit breakers, short devices, consume excess power, and add to equipment downtime. Our experiments produced one method that cut inrush current by half, and another that brought it down to just 1 Amp.
Read the whitepaper above to find out more about our experiments and how you can extend the life and efficiency of your heaters with SmartHeat. The minds at Minco are always looking for innovative ways to engineer solutions to immediate challenges – and you can find out all about our engineer-to-engineer (E2E) approach in our free ebook here.