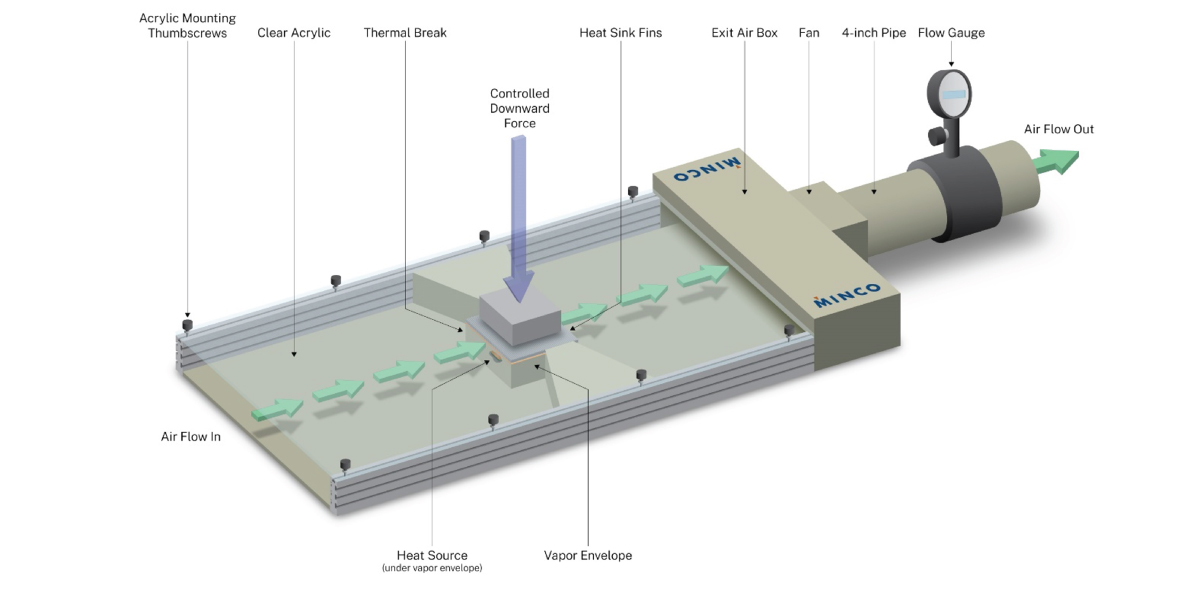 In electronic technologies, thermal management can mean the difference between optimal performance and product failure. As devices get lighter and thinner, their components are expected to follow. But heat pipes and rigid vapor chambers, common in CPU and ASIC cooling, have a hard time keeping up with the blistering pace of change.
We designed the new Minco Vapor Envelope™ vapor chamber to be lighter, thinner, and better at spreading heat by making the chamber thinner and expanding the effective heat sinking area. It can sport a slimmer profile without stifling internal wicking and vapor flow. In our tests, a Vapor Envelope™/heat sink assembly enabled 20% higher power than a standard vapor chamber/heat sink combination in the same amount of space.
Our new whitepaper explains it all:
In this free whitepaper, we share:
The innovative origins and game-changing specifications of the new Vapor Envelope™ design
How we created a vapor chamber that's micro-pliable, enables 20% higher power, and measures just 1mm thick
A comparison of a Vapor Envelope™ and solid copper conducting heat
The benefits of this innovative vapor chamber technology and how it can improve cooling efficiency in your application
We're excited about the thermal management possibilities of Vapor Envelope™ technology across all applications, including yours!. It's just one of the many innovations the minds at Minco have pioneered. Download the Minco Thermal Solutions Design Guide here for detailed information on Minco's other industrial heating, sensing, and thermal management solutions.