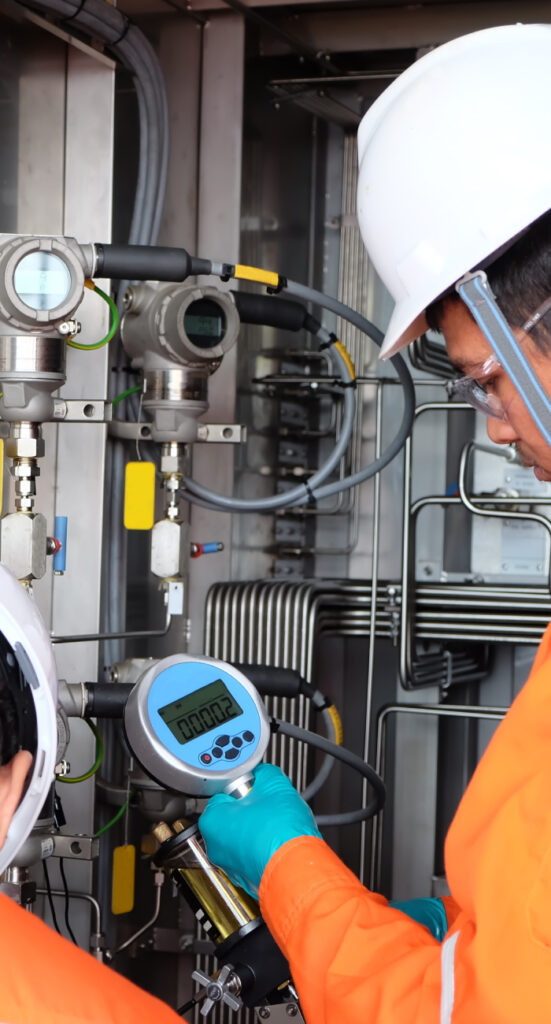 In both process heating and HVAC applications, engineers need to be able to take temperature readings with the confidence that those measurements are accurate. Large facilities pose two challenges that transmitters can help mitigate –  maintaining signal integrity over large distances and optimizing integration with control systems.
Alleviate RTD Accuracy Degradation Over Long Lead-Wires
Industrial applications commonly use RTDs, which sense the temperature of an application by measuring the electrical resistance of the sensor and extrapolating temperature from there. If the display is on the other side of a large facility, the RTD's resistance would be affected by the resistance of the wires connecting it to the indicator or controller, reducing the sensor accuracy.
Ideally, an RTD will have short leads to reduce lead-wire resistance as much as possible before a transmitter communicates it to a control point. The transmitter converts RTDs resistance reading to an industry-standard 4-20mA analog signal that doesn't degrade with long leads, while significantly improving the signal-to-noise ratio. Other solutions are not as practical.  RTDs with 3 lead wires mitigate the resistance error from long wiring runs, but do not eliminate it and add the cost of a 3rd wire which can be significant over a long wiring run.  RTDs with 4 lead wires do a good job of eliminating the error from the long wiring run but bear the added cost of two additional wires.  The conversion of the signal to current that the transmitter provides is the best solution.
Simplify Integration into Existing Infrastructure
Transmitters make adding a new sensor to a system as simple as possible. Most controllers already have 4-20mA inputs, since it is an industry standard. Simply connect the transmitter and configure the controller input for temperature.
Minco offers a variety of fixed-range transmitters as well as factory-  or user-configured programmable models. They carry a variety of standard certifications, come in miniature box, puck, and rail-mount configurations, and accommodate both RTDs and a wide variety of thermocouples.
Minco also offers HART-compatible transmitters. The HART protocol is used throughout the process, HVAC, and manufacturing world, providing bidirectional communication which allows the controller to receive temperature and diagnostic data from the transmitter, and remotely send programming commands to the transmitter. Capitalizing on the digital signal alone, up to 63 HART transmitters in multidrop mode can be connected using a single controller input and power source.
Click here to find out more about Minco's transmitters and how they fit into your next project.