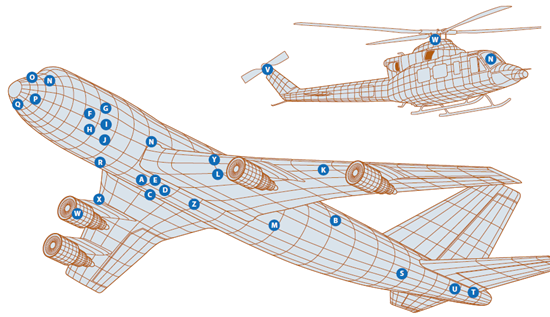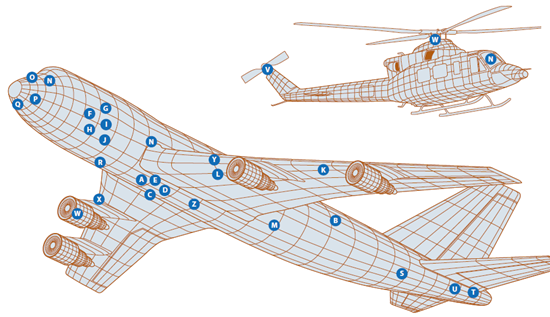 By Minco Staff
Minco has supplied temperature sensors for aerospace applications for over 50 years. During this long history, the ultra-high reliability needs of the aerospace market have become engrained in our methods and processes.
As with most good stories, it starts at the beginning – with our New Product Introduction (NPI) process. Our team-based approach is a phased multi-step program highlighted by customer requirement analysis, risk assessments and design for manufacturability (DFM) reviews at the bid stage, followed by a comprehensive design and process risk analysis, leading to prototyping and post-build reviews targeted at confirming or further refining the design and processes. This meshes well with the various stages of typical aerospace projects including the kick-off meeting (KOM), preliminary design review (PDR) and critical design review (CDR) and the approach allows Minco to have fewer product development iterations, ensure robustness of the final product, and minimize delays in time to market. Finally, our project management team ensures deliverables are well-understood and delivered on-time.
Our selection of custom and standard RTDs, thermocouples and thermistors are available in a range of configurations to meet specific application requirements for installation, performance, and reliability. The temperature sensor construction has a direct impact on the sensor's measurement stability, resistance to vibration and shock, thermal time response, resistance to corrosive media and other key performance characteristics. Requirements for our temperature sensors may include
Single, dual or triple sensing elements
RTD Temperature ratings up to 600 degrees C
Time response values below 1 second
RTCA DO-160G requirements including vibration, shock, altitude, temperature variation and humidity
Minco aerospace temperature sensor applications are numerous and found throughout various aircraft systems. Minco sensors are found in the following Air Transport Association (ATA) chapters: Air Conditioning/Air Management, Galley Food and Beverage Equipment, Flight Controls, Fuel, Hydraulic Power, Ice and Rain Protection, Navigation, Water/Waste, APU, Rotors, Powerplant and Bleed Air. Refer to specific applications on our Temperature Sensor Applications for Aerospace brochure.
Minco's aerospace offerings are bolstered by our experience in other markets. We integrate knowledge gained from the small, fast responding needs of sensors for medical diagnostics equipment with the cannot-fail aspect of nuclear power sensor applications. Moreover, we have equipment and processes in house from our instrumentation, flexible heater and flex circuit product lines.
To learn more about Minco's capabilities, download the Temperature Sensor Applications for Aerospace brochure or watch the following video: