When reliable two-way communication to critical systems is needed, Minco RTD and Thermocouple Temptran™ Transmitters can be integrated into a thermal or sensing solution to deliver accurate signals over thousands of feet.
Available on select models, Minco's HART communication technology augments a standard 4-20mA signal with digital two-way communication that includes tag number, temperature range, short-circuit sensor and open-circuit sensor capabilities.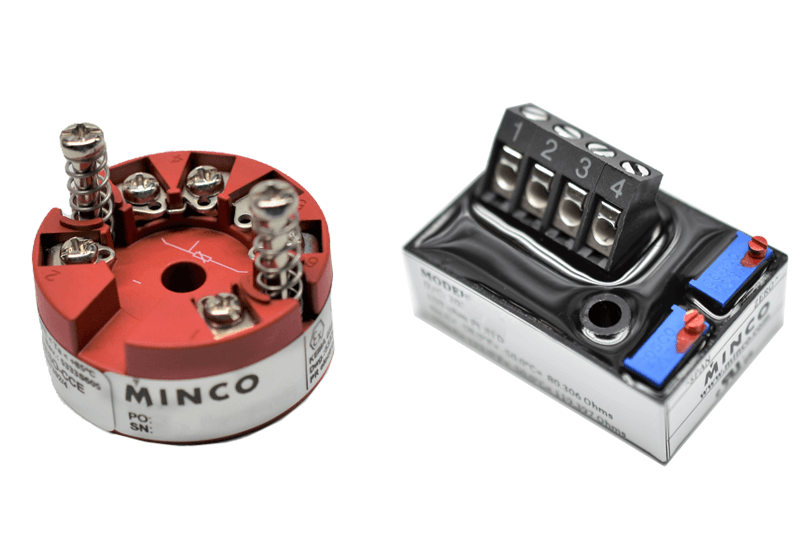 MINCO OFFERS A VARIETY of Transmitters:
Need help building the right part?
Build a part number according to your specifications.
Looking for a customized solution?
Our engineers are ready to help.
Interested in a standard part?
We're here to help you find exactly what you need.