Polyimide Thermofoil Heaters
Polyimide Thermofoil heaters offer rugged, reliable performance in a thin, lightweight package. When space and weight are limited, these heaters are ideal to maximize thermal transfer without taking up critical space.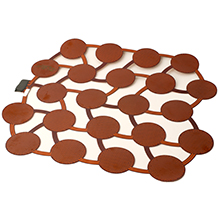 Want to learn more about the simplicity, stability and safety a customized Polyimide Thermofoil Heater solution can deliver to your next project? Read the product brochure.
Looking for a customized thermal solution?
Our engineers are ready to help.
Interested in a standard part?
We're here to help you find exactly what you need.
ALL FLEXIBLE HEATER SOLUTIONS