By Minco Staff
In today's competitive markets,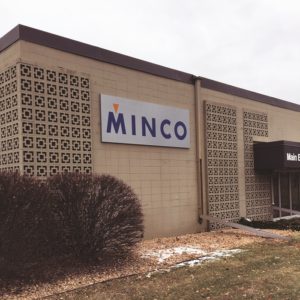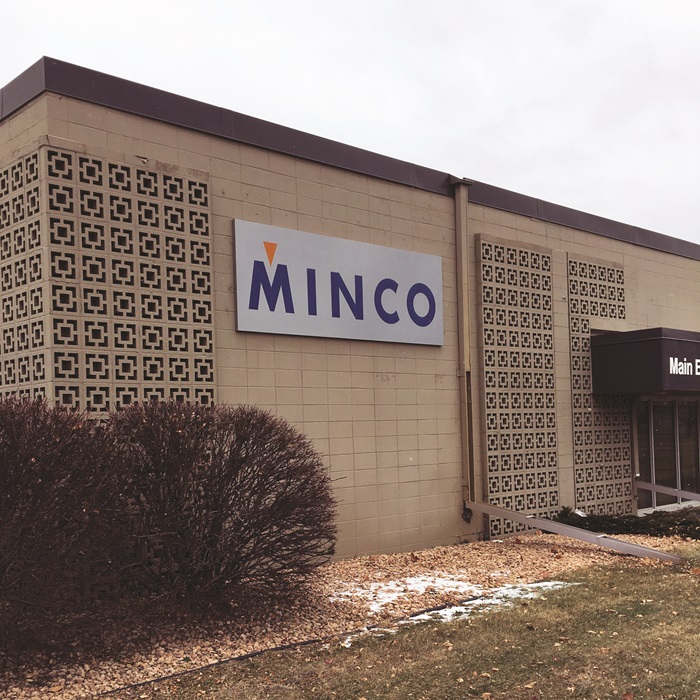 manufacturers are always looking for ways to cut costs, slash time to market, and improve product performance. But while component buyers are price sensitive, they also look at measures like total cost of ownership, reliability, performance, and customization. This is particularly true of technical products in fields like medical diagnostics, aerospace, powergen and military and defense where failure is simply not an option. Designers of those products, and others like them, recognize that the cost of a specialized component or an integrated assembly can be more than offset by reduced assembly cost. They know that speed to market can help maximize the profitability of a new or improved product. And they rely on their suppliers to help eliminate risk in demanding markets.
Minco's Product Groups:
Minco's vast institutional knowledge makes for a wide range of capabilities. Over the years the company has chosen to master three product groups.
The company brings its unique engineering expertise and manufacturing capabilities to each of these areas and works closely with customers to meet the most demanding challenges, both quickly and cost-effectively.
Minco focuses its expertise in several product areas:
How We Operate
What sets Minco apart isn't just the products we deliver but how we function as a company and interact with our customers to develop and deliver those products.
Minco is uniquely positioned to meet performance requirements and help speed customers' innovative products to market. The company is specifically set up to work with customers on new product introduction (NPI) with early manufacturability analysis and a streamlined approach to prototyping. With over 100 engineers, the company encourages early engineer-to-engineer (E2E) engagement to deliver robust, reliable, and cost-effective solutions while simplifying the development process. The company adheres to rigid quality standards, provides thorough documentation, and maintains the highest level of up-to-date certifications. Minco engineers have partnered with thousands of customer engineering teams to understand their needs and design, prototype, and mass produce solutions. We bring as many engineering disciplines as necessary to bear on a challenge to produce, not just a product, but an integrated solution designed for efficient assembly, superior performance, and maximum reliability.
This approach is no accident. Minco's process-based approach begins with intense, company-wide focus on customer requirements. For speed and efficiency, the company encourages decision making at the lowest levels possible, particularly those closest to the customer. And, from top to bottom, the company strives to make continuous improvement more than just a slogan.
Lean principles eliminate waste, and Six Sigma practices eliminate process and product variability. Proactive risk identification enables speedy and effective mitigation before problems can impact operations and products. On the front lines, Hoshin Planning (policy deployment), clear expectations, performance evaluation, documented and on-going training, and effective rewards ensure that the company's quality commitments flow directly to our customers and into everything we deliver.
Finally, Minco commits to investing in new technology. We not only acquire the latest in manufacturing equipment, but we also explore and test out new tools, materials, and techniques.
Standards and Compliance
Minco is committed to compliance at every level, both to ensure the quality of our processes and products and for critical social benefits. In addition to core certifications—AS9100D/EN9100, ISO9001:2015, and Electronics AC7119 and AC7119/2—the company complies with market-specific and product-level certifications. Minco is committed to environmental compliance (RoHS and REACH), pollution prevention and legal and regulatory compliance in our world-wide operations.
In recognition of the economic and social needs of our communities, Minco actively supports small business suppliers. These include small disadvantaged businesses, women-owned businesses, and veteran-owned businesses. We fully comply with International Traffic in Arms Regulations (ITAR) requirements related to defense and military related technologies, and do not use or purchase "conflict minerals," sourcing materials from environmentally and socially responsible suppliers. We also are committed to prevention of the entry of counterfeit parts into our supply chain through compliance with the Aerospace AS5553 standard.
Work with Minco 
For quality parts, teamwork you can count on, and responsible manufacturing, make our experienced engineering staff part of your team. Let us customize components and assemblies for your innovative products to simplify manufacturing, slash your time to market, and boost your profits. Contact us today to make Minco your innovation partner.