Data Acquisition, Process Monitors & Alarms
Data acquisition is playing a very important role in temperature monitoring applications. These systems allow you to log data for key periods of time for analysis. In addition to data acquisition maximizing performance and protecting operator safety, process monitoring plays a critical role in the maintenance of proper temperature — from cold storage monitoring to bearing temperatures. Our thermal, circuit and sensing experts can work with your engineering team to design data acquisition, process monitors and alarms that interface and communicate directly with existing control systems.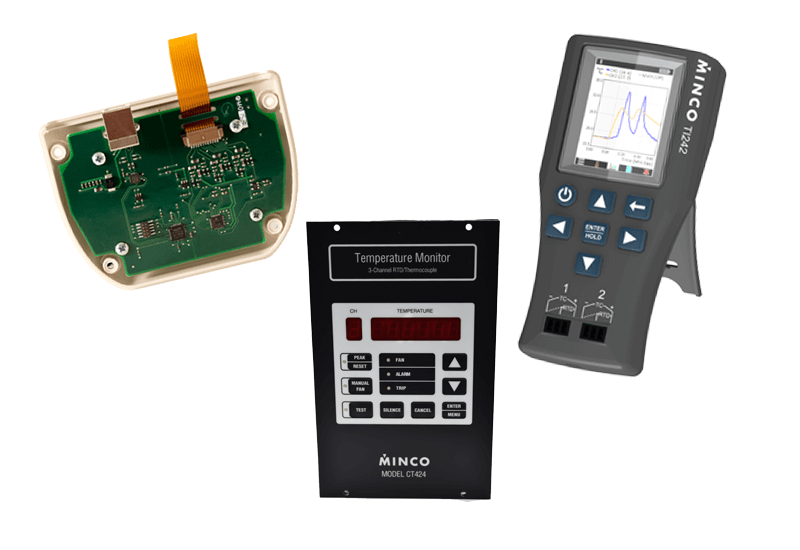 Explore our full portfolio of Monitors:
Need help building the right part?
Build a part number according to your specifications.
Looking for a customized solution?
Our engineers are ready to help.
Interested in a standard part?
We're here to help you find exactly what you need.