Minco specializes in standard and fully integrated custom control applications that leverage a variety of control methods—including on-off, proportional, PID and sensorless functionality. Versatile packaging options ensure Minco controllers can meet a range of size, shape and mounting requirements.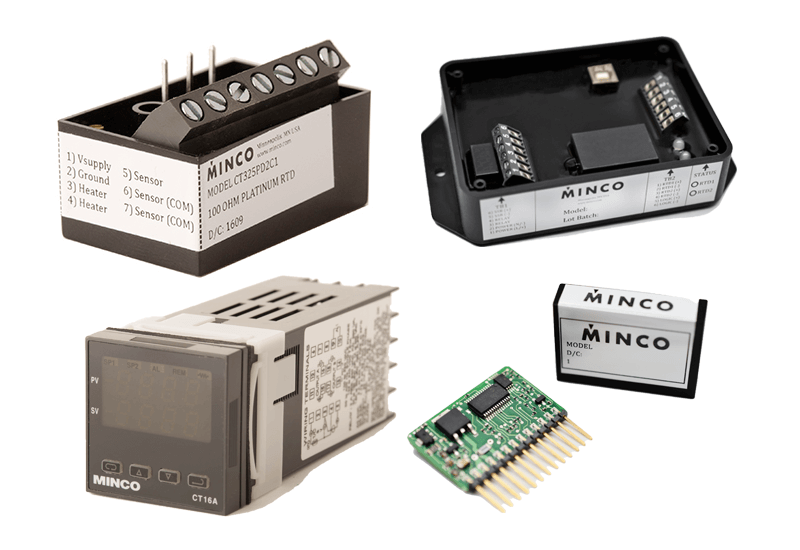 Explore our full portfolio of Controllers:
Need help building the right part?
Build a part number according to your specifications.
Looking for a customized solution?
Our engineers are ready to help.
Interested in a standard part?
We're here to help you find exactly what you need.