SINGLE- AND DOUBLE-LAYER FLEX
Minco has invested heavily in design and manufacturing technologies to make flex circuits that remove as much weight and cost as possible from your designs — while improving performance in the field. Single-sided flex printed solutions deliver simple assembly and dynamic flexing ability — which makes them ideal for applications requiring simple, repetitive system movement. When more complex circuit layouts are needed, double-sided flex circuits can enhance this solution to introduce greater design flexibility and enable the integration of additional functionality.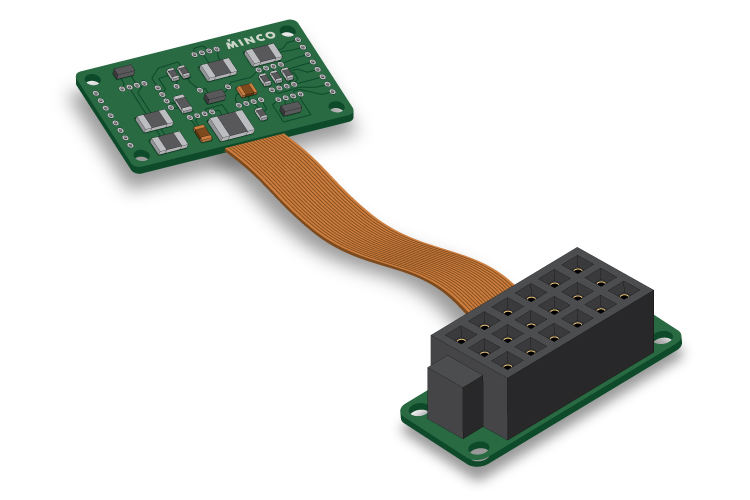 Integration-Ready Features
Looking for a customized circuit solution?
Our engineers are ready to help.
Ready to initiate a project?
Use this new flex project worksheet to get started.
ALL FLEX CIRCUIT SOLUTIONS