Minco has invested heavily in design and manufacturing technologies for rigid flex circuits that combine the best of both flexible and rigid board technologies to create a compact, robust circuit solution. The rigid portions of the design provide surfaces that allow component mounting on both the top and bottom of the circuit, while flex areas allow the ability to bend for custom installation and dynamic flexing.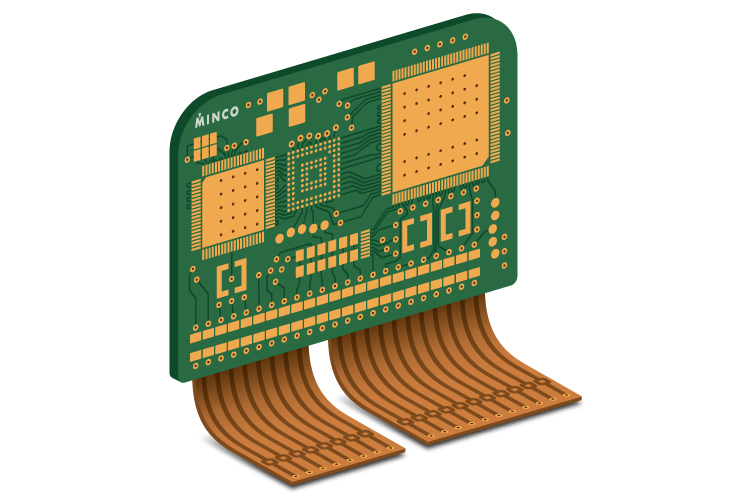 Integration-Ready Features
Looking for a customized circuit solution?
Our engineers are ready to help.
Ready to initiate a project?
Use this new flex project worksheet to get started.
ALL FLEX CIRCUIT SOLUTIONS